Getting To Know Yogarden Hawaii – Mugen Waikiki's Local Farm Partner
November 9, 2020
Located along backroads in Waimanalo, you'll find Yogarden Hawaii – a diversified farm – nestled against jagged mountains decorated with dramatic waterfalls on Oahu's Windward side. The farm is an exclusive partner to Mugen Waikiki, our on-site restaurant, allowing Chef Jason Yamaguchi to source sustainable produce that emulates the restaurant's fine dining standards.
This Mission Behind Yogarden Hawaii
Founded by Kelly Stern and Paul Izak in 2010, Yogarden's mission is to educate the island on the importance of growing your own food and living a healthy, sustainable lifestyle. Over the past ten years, the farm has not only harvested robust and dynamic produce, but cultivated community through the principles of yoga philosophy and organic farming techniques shared with Oahu locals.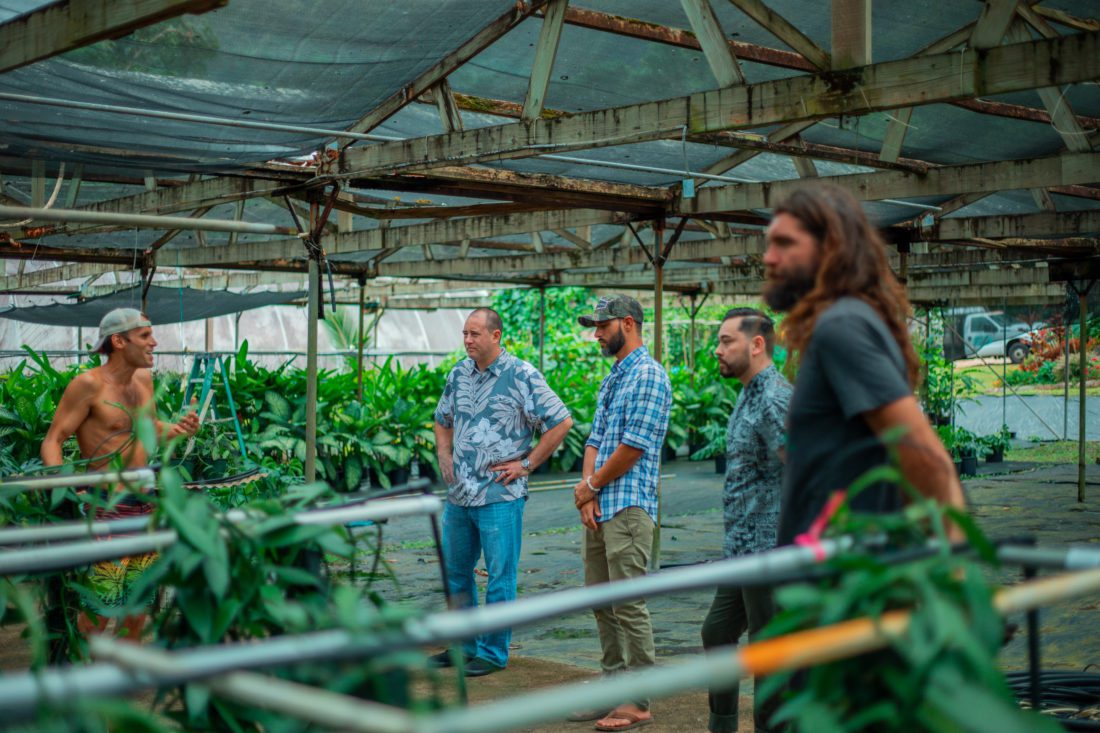 How Mugen Waikiki Supports Local During a Pandemic
Mugen's Japanese-French dining philosophy introduces diners to ingredients and purveyors from across the globe. Yet, in the midst of the pandemic, Chef Jason was challenged to hone his resourcefulness as disrupted supply chains limited ingredients available to the Islands. Inspired by Yogarden's mission and locally grown flavors in Hawaii, Chef Jason focused his attention closer to home, chiefly Waimanalo. The fluid and supportive relationship between farmer and chef acts as a reminder to all to support our local community, especially during challenging times.
When Chef Jason is not creating delicious entrees and bento offerings in the kitchen, you might find him elbow deep at Yogarden planting and harvesting ingredients such as turnips, eggplant, heirloom carrots, and patty pan squash. Keep an eye out for Mugen's takeaway side dishes and weekly bentos, which highlight the produce exclusively grown at the garden.
For Mugen takeaway orders with curbside pick-up, call (808) 377-2247. Visit www.mugenwaikiki.com/ for the full carryout and weekly bento menus. Stay up-to-date with Mugen's offerings on social media – Facebook, Instagram, or Twitter. For more information on Yogarden Hawaii, visit www.yogardenhawaii.com/ or follow them on Facebook and Instagram.
---
Back to blog