Escape to ESPACIO
August 13, 2020
Privacy and exclusivity are the true luxuries when it comes to travel, perhaps now more than ever. While the travel industry looks a little different in the wake of COVID-19, you can rest assured knowing that your wellbeing is a priority at ESPACIO. The staff at our nine-suite hotel has always been committed to delivering unparalleled service and full privacy to all of our guests, and we'll continue to do so.
At ESPACIO, elevators take you directly to your 2,250-square-foot-suite that will serve as your own private sanctuary. Here, comfort is key, and the ultraluxe suites feature in-room amenities such as Tenerita sheets, deluxe mattresses, state-of-the-art smart technology and so much more.
Here, exquisite beauty can be found in every corner—from Moroccan metalwork details to Italian marble finishes, not to mention the breathtaking island vista. Your private lanai overlooking world-renowned Waikiki Beach is perfect for catching stunning sunsets over the Pacific Ocean. The full-size Jacuzzi® is arguably the best seat in the house. Each suite also boasts dry saunas and soaking tubs serving as more ways to relax and unwind.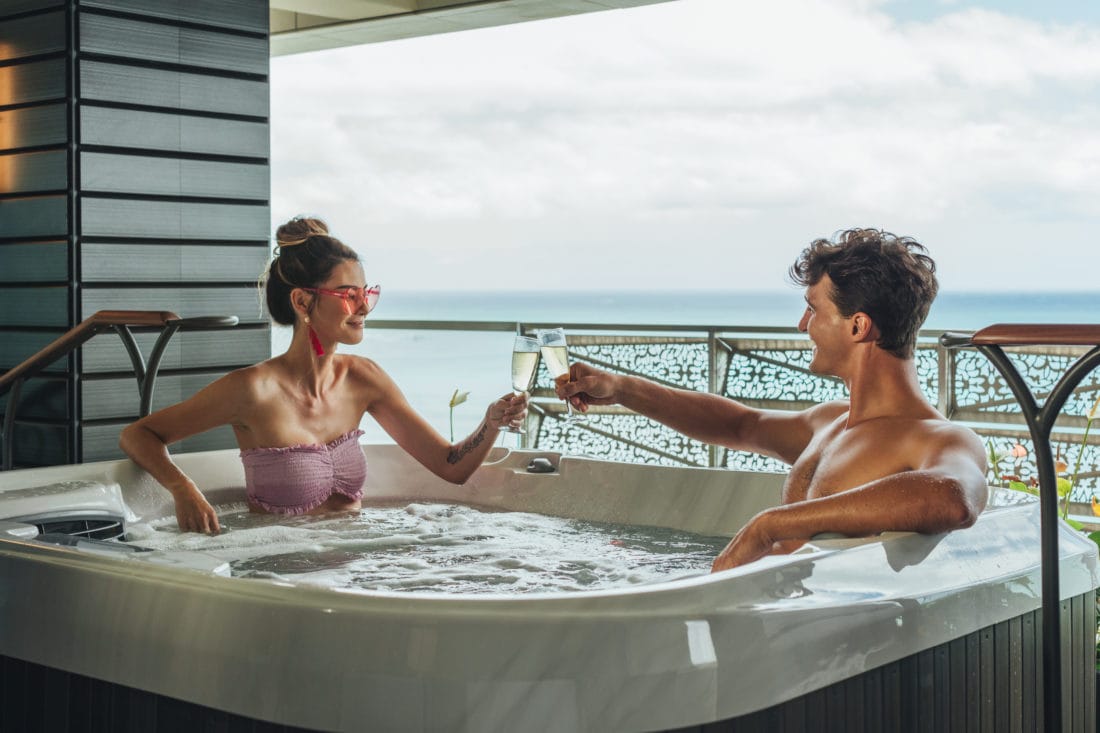 Aside from the elegant and intimate on-site restaurant Mugen, dining options abound. Full-service designer kitchens are equipped with Miele and Thermador appliances, complimentary in-suite continental breakfast is served daily, and in-suite dining from Mugen is available by request. Not to mention, ESPACIO's butlers are there to cater to any special request.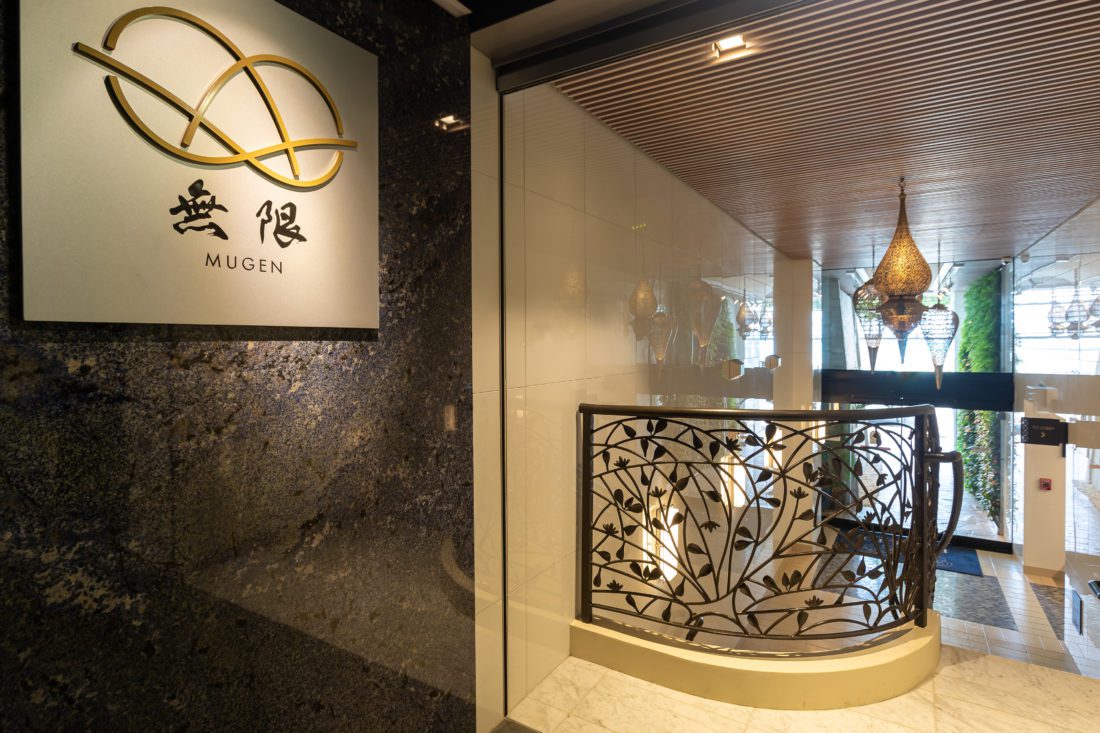 Plus, Aqua-Aston's NEXT LEVEL CLEAN procedures are implemented from check-in to check-out, building upon our already high standards of cleanliness. Key features include following strict Center for Disease Control (CDC) and government guidelines, using CDC-approved cleaning materials that are effective against Novel Coronavirus, enhancing cleaning procedures on high-touch surfaces in common areas and suites, reducing re-use amenities in guest rooms and more.
To further mitigate risk of COVID-19, ESPACIO and Mugen employees are being screened prior to their shift, all staff members are required to wear a mask, stricter cleaning guidelines are in place and hand sanitizer is provided for guests and employees throughout the restaurant. Our staff is our ohana, so in addition to showing care for the wellbeing of our guests, our employees are also our priority. Therefore, dining guests will be required to take a temperature test before entering ESPACIO and Mugen, and the State of Hawaii requires masks to be worn upon arrival and when using the restroom.
We're thrilled to welcome you back.
Back to blog